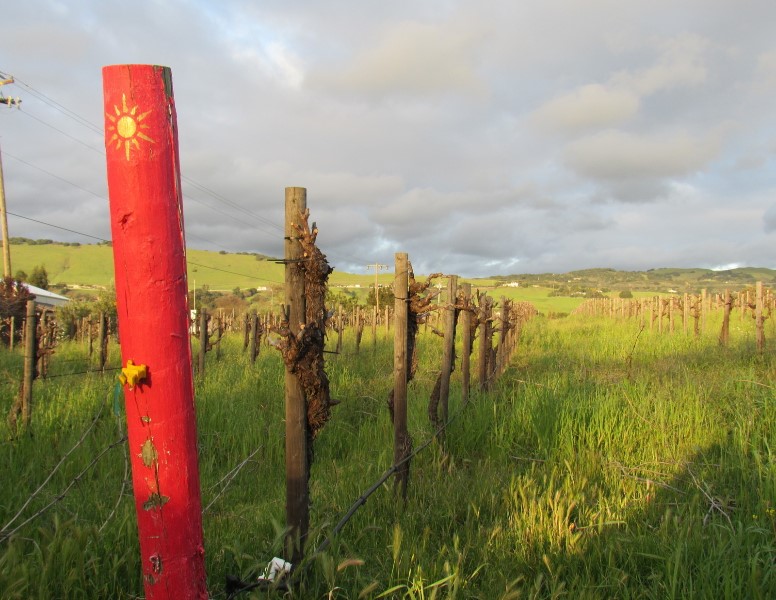 how'd this zin-yard get it's haircut?
looks neat and orderly, right? but this zin-yard, planted in 2006 with four different kinds of zinfandel (officially called clones), looks quite different after each harvest. each plant becomes a jungle of shoots and leaves.
last year's growth must go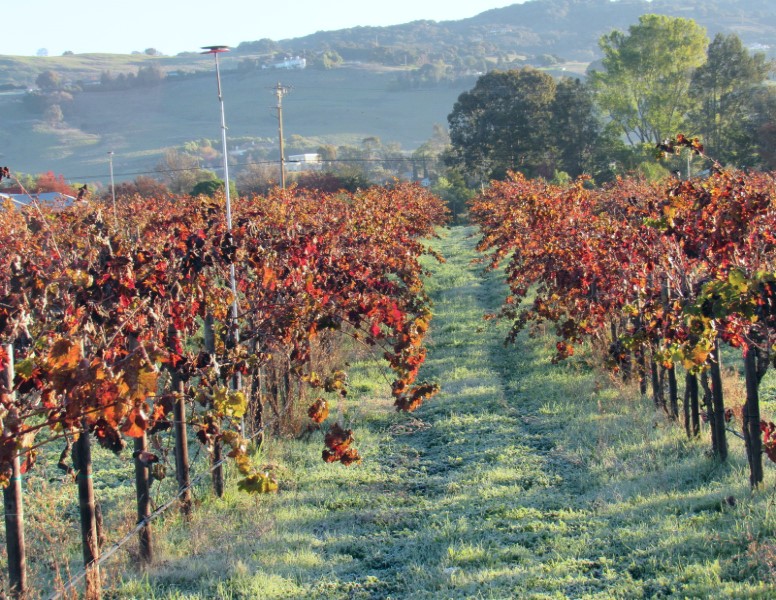 over the winter, last year's long shoots harden into wood called canes. the canes have potential buds all along their length so if we don't cut the canes back severely we would end up with way too many shoots, leaves and grapes — a tangled mess. so we started pruning in late february and it took us several weeks to complete the first pass through our vineyards.
leaves fall; canes must be cut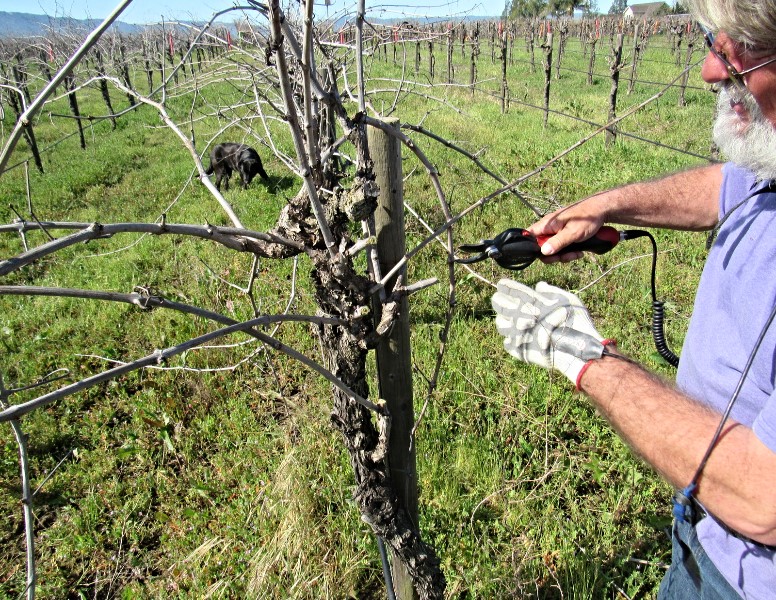 frost took care of the leaves over the winter, but thick, gnarly canes remain. Here, tom (and easy the black lab, digging for gophers) methodically cuts them back.
thank god for electric pruners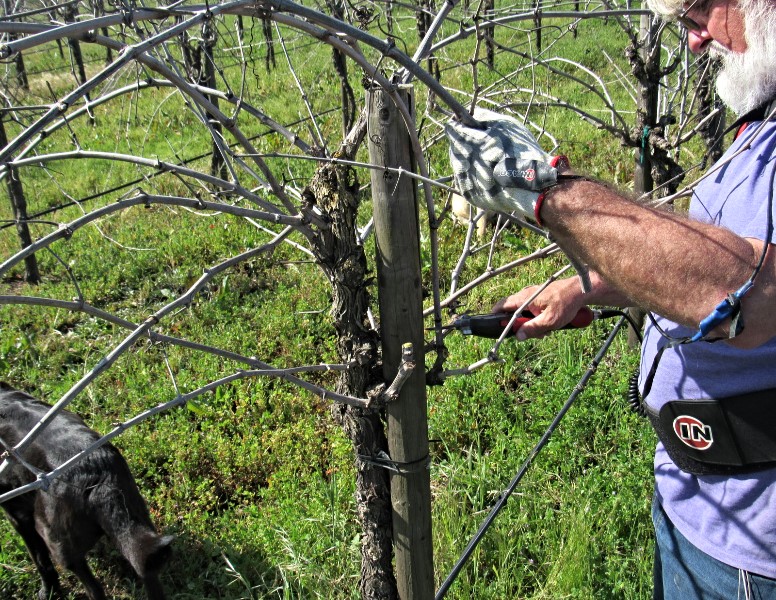 tom wears a battery backpack that runs a pair of electric shears which makes it much easier to cut through the thick zin canes. A special glove on his left hand protects his fingers. where a cane connects to the vine's trunk is called a spur.
2 buds per spur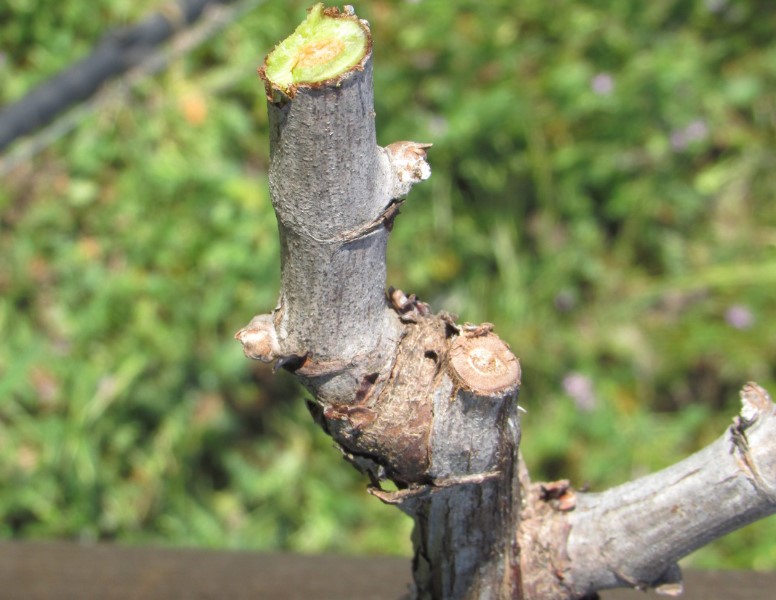 Here, the cane has been cut back until only two buds (those bumps in last year's wood) remain. They will "leaf out" in April, creating two new shoots that will lengthen and strengthen over the next few months so they can carry this year's zin grape clusters.