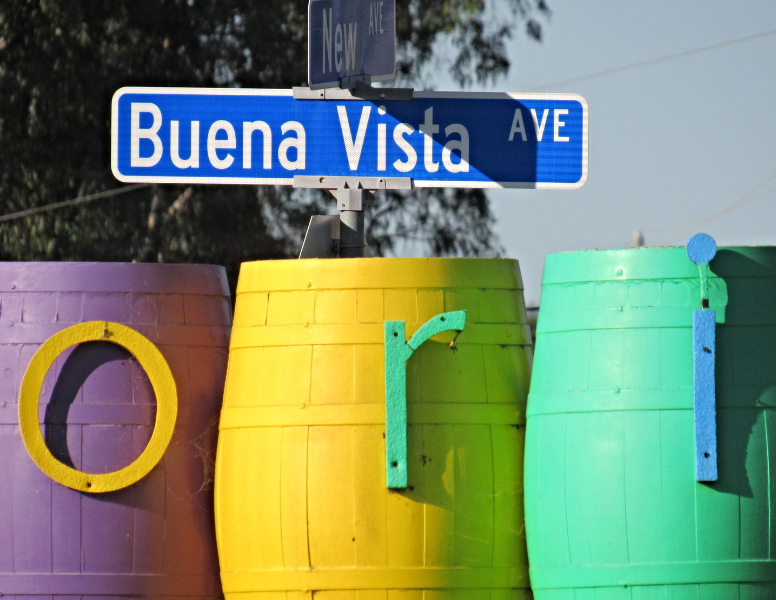 what's buzzing at satori?
there's always something good and new happening at satori. maybe we don't have any choice about that since we're located at the corner of buena vista avenue and new avenue. but this time things are literally buzzing.
there's a b in satori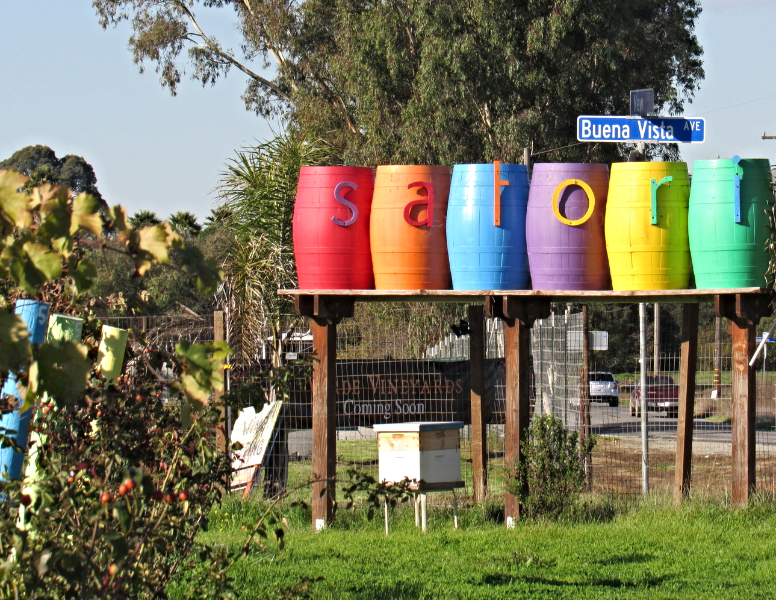 see that unassuming box beneath our barrel sign? well, that is a recent gift from one or our members — Greg the Bee Guy, as he refers to himself in his text messages. He has gifted us our first bee box and is teaching us how to play with the little buzzers. He's been at it for more than 30 years.
There's not a whole lot going on right now in the thick of winter. Just trying to keep them alive. We feed them (sugar water and some medicine) so they have plenty to eat in addition to last year's honey stores inside the box. And we try to prevent ants and robber bees from getting inside to the sticky goodness. Who knew bees steal honey from each other?
We'll have lots more to report as soon as the flowers make their return. Can't wait.