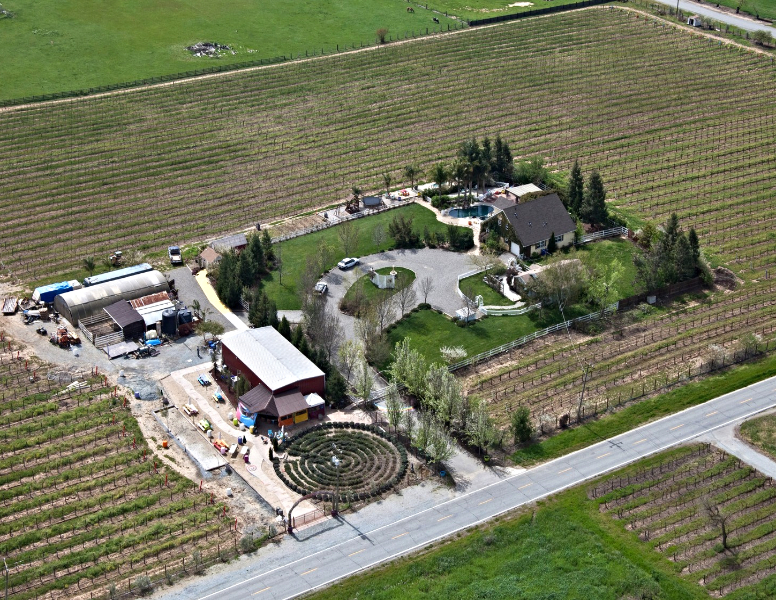 what does a drone see over satori?
this shot was actually taken a few years ago by a real plane, pilot and photographer. we have 20 acres total, with 15 acres of happy, pampered grapes. the first 1,000 vines planted in 2000 — the right hand side of the image — were a mix of zinfandel (primitivo clone), cabernet sauvignon, merlot, and petite sirah. we call that section the old vineyard.



the old vineyard
our first 1,000 vines just before initial pruning of the canes last march. The blue post designates a row of cabernet sauvignon grapes. every varietal has a different color that matches the color on our label. blue for cab. red for zin. purple for merlot, etc. tt makes it easier to know what vines are where when you're pruning and harvesting. and it looks nice.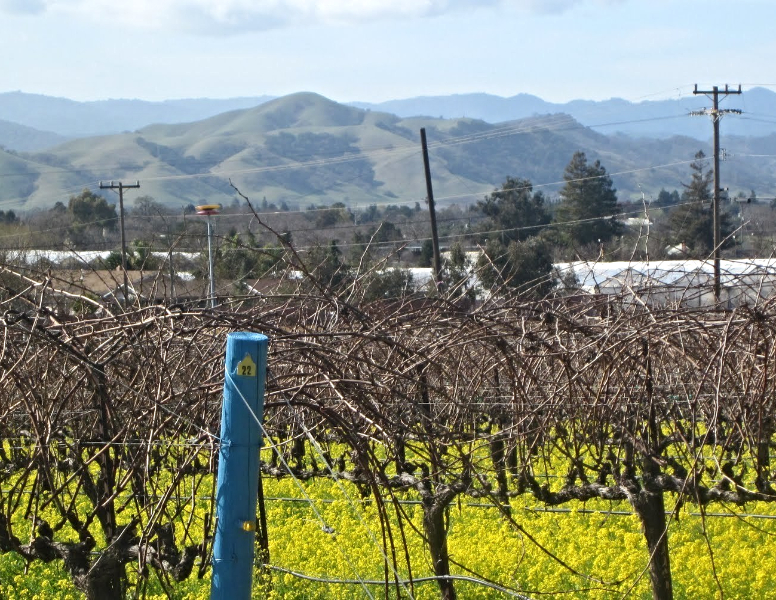 the quad vineyard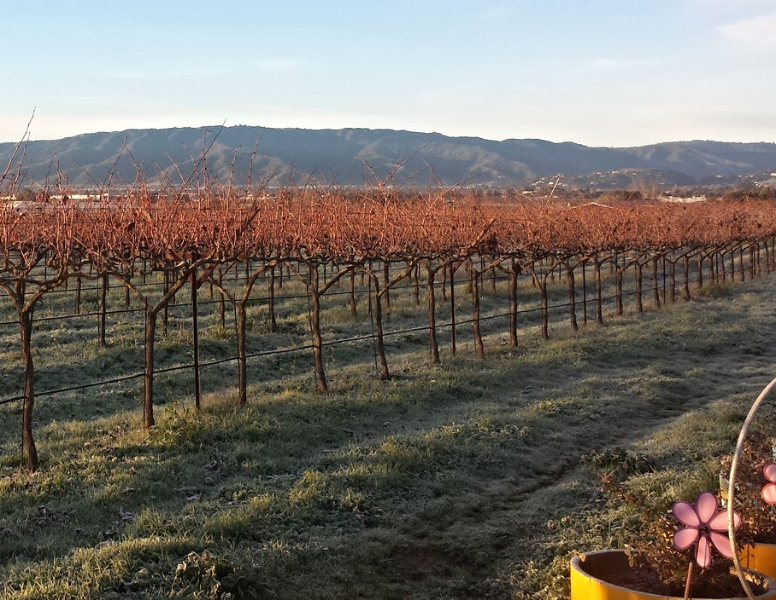 our second block of grapes, added (in 2004) syrah and cabernet franc vines, as well as additional merlot, cab and petite sirah. this image was taken in early january 2017, in the early morning after a good frost. the santa cruz mountains lie on the horizon.
why do we call it the quad vineyard? the trellis system used here is called a quadrilateral system because it allows each vine to have four distinct cordons or horizontal branches. (more on our trellis systems in a later post.)
the upper vineyard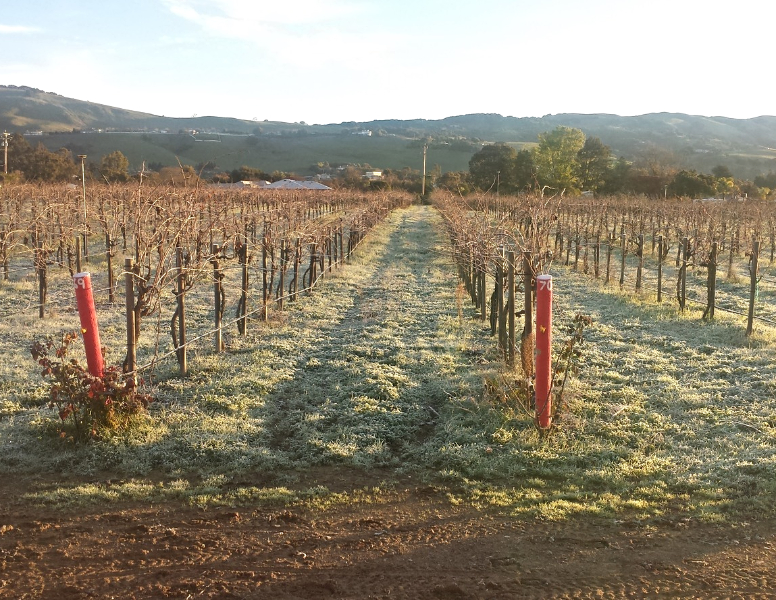 frosty zin. our newest block of grapes — all zin — was planted in 2006. four different kinds of zin (called clones) provide different flavors, aromatics and mouthfeel to our wines. oh-so zin is a blend of all four clones. zen-zin is just the one clone called primitivo. this image was taken on the same frosty dawn.
the vines rest dormant now, sort of in hibernation. thus they remain largely impervious to cold and flooding for a few months until they wake up in march and start the grape-growing process all over again.